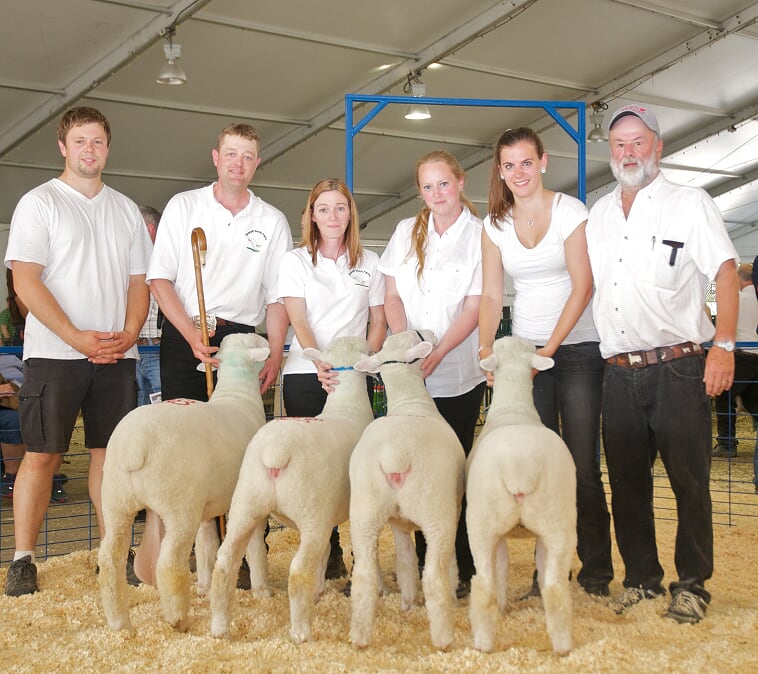 2015 All Canada Classic Results
2015-07-09
After a long nine days and a lot of kilometers in the truck, we are finally home! With  5000 kms of reflecting on the excursion behind us, we can officially call the Manitoba 2015 All Canada Classic a success!
Brien Sheep had a  terrific show and sale and the amount of interest our sheep generated from all provinces was a gratifying experience . Thank you to everyone who called, emailed, stopped by the pens or visited the website to have a look at what our breeding program has to offer.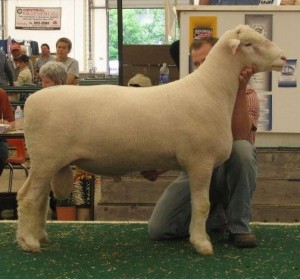 First and foremost, Congratulations to Shereff Stock Farms of Carberry, Mb on winning the Supreme Champion Flock at the 2015 All Canada Classic with their Dorset consignment.  We take a great deal of pride in being able to offer that congratulations.  Shereff Stock Farms made a huge gamble in 2012 that paid off handsomely in 2015. All the animals in their winning group, Including Champion Dorset Ram and Reserve Champion Dorset Ewe, were sired by the High Selling Ram at the 2012 All Canada Classic, Brien G&L 77X. We were so impressed with what we saw, we visited the farm after the Classic and purchased 11 ewes to bring back to our flock.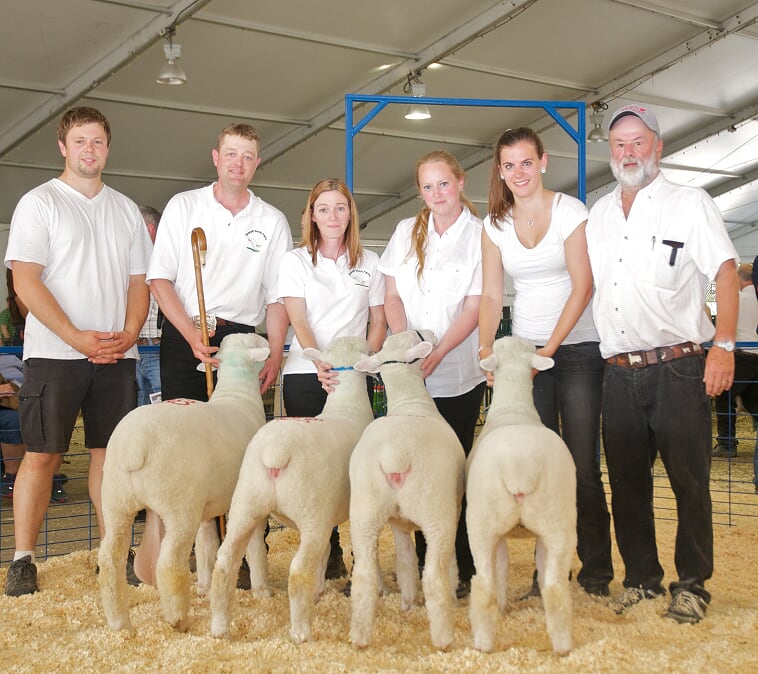 We took just two Dorsets to Winnipeg, but those two head showed well in the ring and captured  Judge Warren Moore's attention on the day with their conformation and volume, Brien G&L 92A was 1st place Dorset Yearling Ewe and Champion Dorset Ewe and Brien G&L 96A was 1st place Dorset Yearling Ram and Reserve Champion Ram.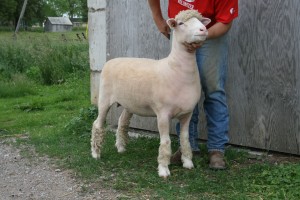 Watching from ringside we couldn't help but notice a bit of a trend in the Champion Dorset Ewe class, with the exception of one ewe, every animal in the ring was bred by  OR out of a Brien ram. We can't express the amount of pride we feel in our breeding program upon realizing this.
A special Thanks and congratulations  goes to Delaney Hopkins of Elmwood, On. on the purchase of the Champion Dorset Ewe as one of the foundation ewes in her Dorset Flock. Delaney has chosen another farm purchased Brien Dorset lamb as her 4-H Project lamb this year. Watch for her on the Ontario fair circuit this fall!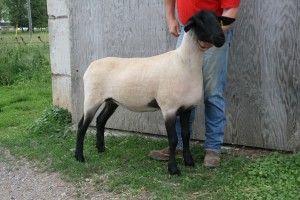 We had a great showing in the Suffolk Yearling Ewe Class  placing 5th and 10th out of a strong class of 23. We were very proud to present the Suffolk ewes in a way we felt they really excelled; slick sheared with nothing to hide. It was great to say, " We think so too and thanks!" to those who agreed that Ridgeline 11B was one of the prettiest headed ewes in the sale,  It is those comments like that, that make coming to these sales so much fun.
The Texels have always been strong for us at the classic and this was probably the best set to date. Our Texels won 2nd place Yearling and Reserve Champion Texel Ewe and 3rd place Texel Yearling Ewe; 1st place Yearling and Champion Texel Ram.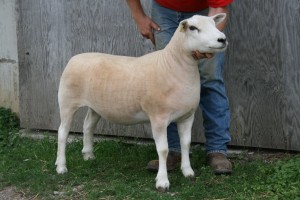 We were also pleased to deliver two more stud rams bought at the farm to some of the top Dorset flocks in Western Canada
Shereff Stock Farm of Carberry, Mb. purchased the best Dorset ram we have EVER raised. Brien G&L 'Bo' 53C is sired by Century Lane Lad 'Ace' 311A and out of a granddaughter of Austrailian ram Tattykeel 'Rippa'. He is a long sided, smooth ram with lots of bone and a tremendously thick top and high, wide dock that extends down into a full meaty leg. We liked this ram so much we named him after one of our favourite London Knights alumni that showed a lot of the same attributes, Vancouver Canucks forward, Bo Horvat.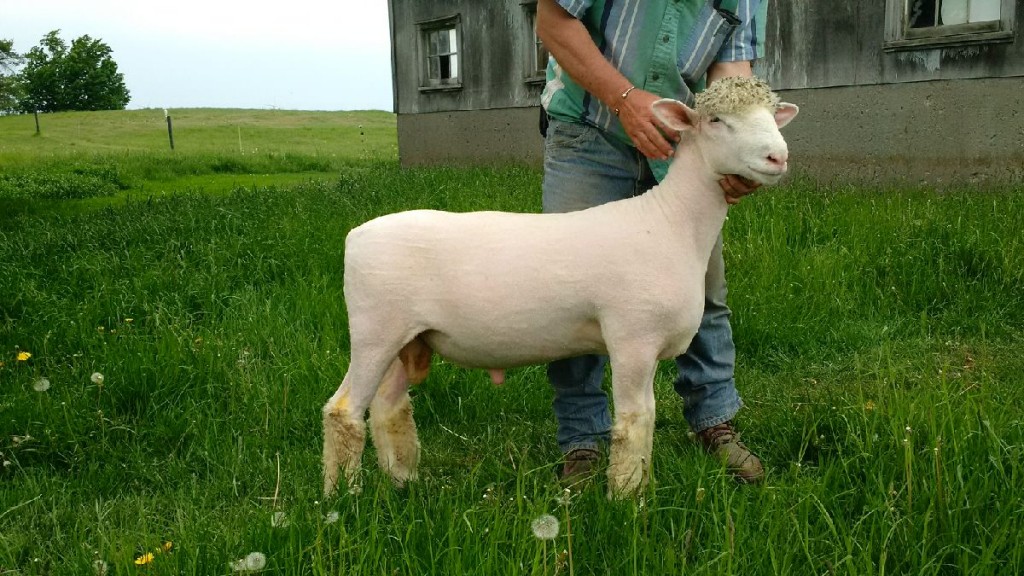 McDermit Ranches of Southey, SK  purchased Brien G&L 55A or as we call him 'The Motorcity Meat Man' One look at this powerful ram and the name doesn't require any explanation. He is one of the highest volume, thickest topped, heaviest muscled sound and correct Dorset rams in Canada. He is sired by a Ram out of Lakeland College in Vermillion, AB and a Tattykeel 'Rippa' daughter.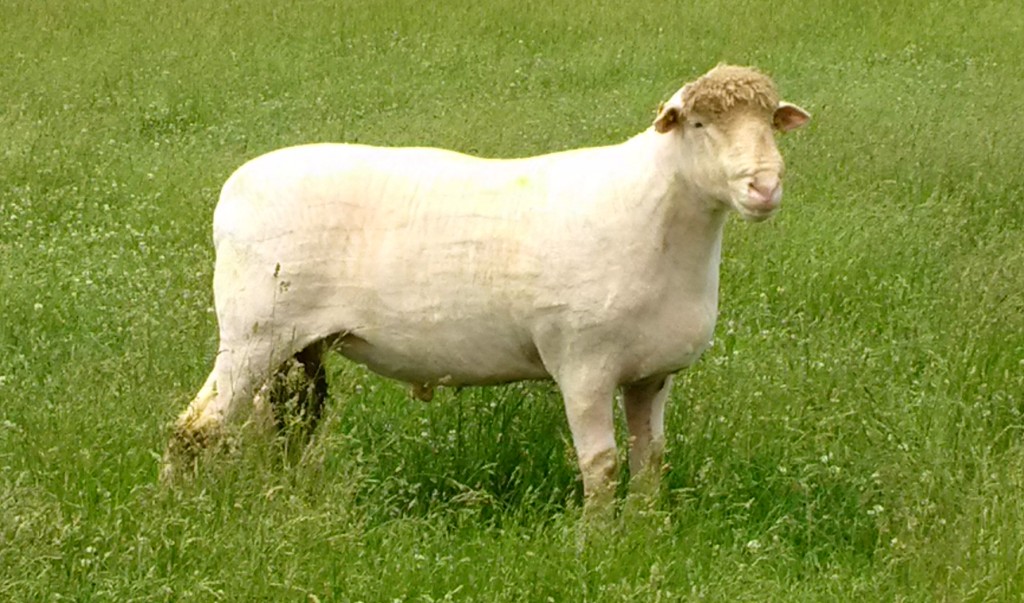 Watch out for lambs out of these rams in the future. They will be a hot commodity.
Our success largely depends on all the people who are interested in our genetics, so if you visited the website, gave us a call, stopped by our pens, bid on or purchased Brien genetics,  from the bottom of our hearts, Thank you so much.
We always have time to talk sheep and are excited to talk to you next.
To see the buyers for all our sheep from Winnipeg. Click Here
Cheers
Gary, Luanne, Lee and Sarah Brien
You May Also Like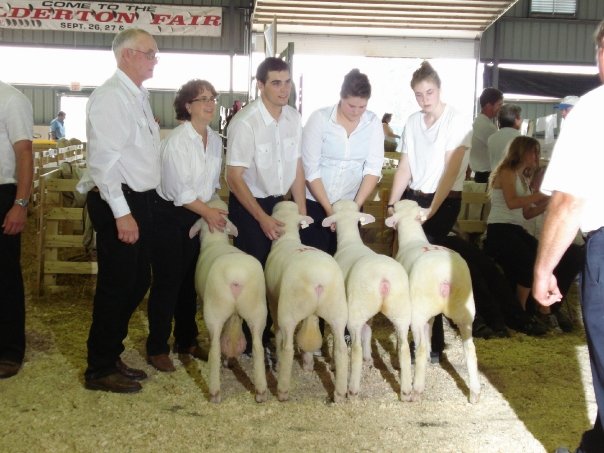 2015-11-24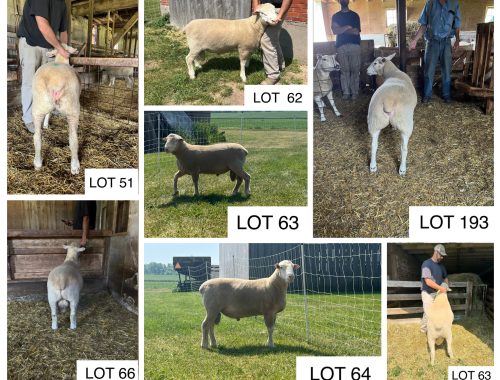 2023-06-21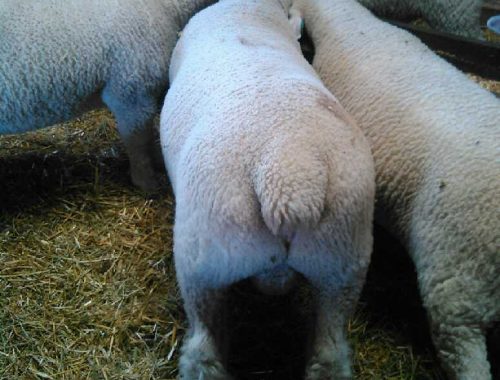 2021-04-19